Construction Work
Construction Work
The construction phase has many interphase and need to be everything comes together to complete in timely manner and to standard and within budget. Although the timeline for each project is very depending on the on type of scope and the complexity of the work, we are always follow a core set of project principles.
We assure our client on our expertises, we know our work and know exactly what's happening by consistently adhere to our strict set value. There will be no hidden surprises along the construction stage, close communication to the client's team from start to finish.
We are a practical builder undertake sub contractor work on construction  from the underground to the whole of building. If you are looking for a builder that experience to undertake from demolition and hacking, excavation, build up from reinforcement structure work, wet work (  block wall, tiling, plastering work) to roofing work, we can help you on that. We have various experience construction team and associate to support and creditable supplier work with us in pass year.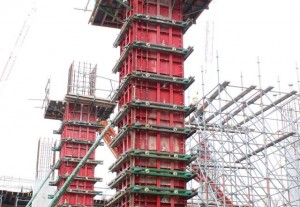 Construction Work that we Provided :
Construction work activities that we provided :
Hacking, cutting, and demolition work to steel work, reinforcement work or drywall
Excavation
Reinforcement work such as concrete work, form work and reinforcement work
Masonry Work, such as floor screeding, wall plastering
Wet Trade work
Ceiling and wall partition
Culvert Drain or Open Drain
Carpentry and Joinery Work
Floor finishes ( Vinyl flooring, timber flooring, ,marble or granite flooring etc.)
Electrical work
etc.
Fireproofing Work related :
The extend of construction work that we participate will depend on the size of the scale and the capacity  of resources at the moment of engagement. As construction industry in Singapore has been facing labour crunches back to 2012, we are always work on the productivity of the job flow, we are in lean and effective team. This is not restricted for us to provide one-stop services for client to assist in completion of the project.
Who we are
We are BCA registered builder, individual trade contractor on most of core construction work and focus on delivery work according to design, specification and standard and yet do not compromise on safety. We believe in the safe work, safe environment and right mind set of work will increase the productivity and benefit the construction project.
If there is possibility, we always think alternative way to enhance the productivity and less reliance on the labour intensive activity. By reviewing of the site condition and do not compromise and  within the design intend, we will work together with our client to find the most fastest, economical to benefit the project.
The list of services and trade above may not be comprehensive enough to cover all our client needs, however, we are sure to help our client to delivery the work as much we can.
We had wide range of trade workers and associate to undertake an individual construction project if our capacity is available. We had experience working on special trade ranging from commercial building , industrial warehouse, petrol chemical plant, LTA work, reinforcement concrete drain or culvert drain, residential project to HDB work.
Talk to our sales team and we will always open to discuss more in detail on the best capability and capacity we available.
Drop us a line and we will call you back.
Find out more www.9reno.com
Our pass or recent Construction Project :
Wet work at Jurong Island Petrol Chemical Plant
Landed Property, near Jalan Kayu
Commercial Building, Market Street Tower
etc.
Construction Work