Your choice of Reinstatement Company
Need to look for reinstatement company that help your Office/ factory/ Shops or F&B outlet to return to your landlord? We have the solutions for you.
Be it your lease tenure is end, moving to new office, relocation to new place etc., we always work hand in hand with client to establish the best option to reinstate your place.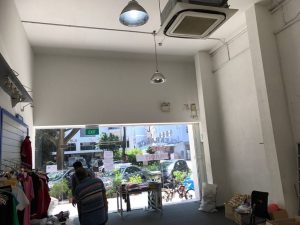 9 Reno has been assisted many clients in Singapore hand over the unit in the reasonable price and delivery the unit on time. We believe every company need different or type of reinstatement needs, this is not limited to fulfill different type of mall's management/ facility agents or landlord that not only reinstate, but also restoration of work.
The recent office reinstatement located near Jurong, we had helped our client to remove the office fixture, remove and floor carpet and return the floor with bare finish by grinding off, replace and match the existing ceiling originated by the client, servicing the aircon FCU, replace the damaged window panel  ( curtain wall), repainting the wall to handover the unit in stipulated timing.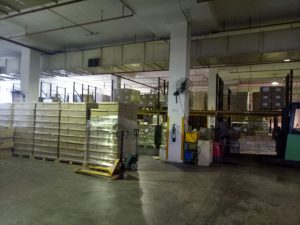 The typical factory reinstatement work is commonly include the removal of rack, the attached office/ store that require the company to make it bare before hand over. The upgraded DB or switch board also required to be back to original state unless obtain approval from your client.  In some cases, the client erected mezzanine floor where the added steel structure is required to be removed and make good  too.
Type of reinstatement being carried out by us:
HDB shop or light weight factory
JTC/ Mapletree factory or warehouse
Shopping mall
Commercial Building ( Republic Plaza, One Raffles place etc.)
Why us
We had full team of reinstatement workers, specialist and team that familiar with all kind of reinstatement work. As we do renovation and build new builders work, therefore, our team are familiar with the all types of construction work that added advantage and be able to take care off the work.
The cost of reinstatement work can be based on the extend of work required by client. The timeline, extent of reinstatement, restoration work and even protection work can be affected the pricing. However, we believe by working closely with the budget of our client, discuss how to minimise the cost are essential to delivery the job and meet the common objective.
Timeline to hand over is essential for our client, the experience and committed reinstatement company like us  made us different from others.
Talk to us without obligation, provide us more information of your situation, and we could assist the best we could to assist our client.
Don't hesitate to drop us a line.  Search about 9reno.com
Read more about our others reinstatement work :
Reinstatement Company