Dismantling and Disposal Services
Need services to dismantling and disposal of your old built in cabinets and furniture? Let us know.
Be it your house or office that require to be emptied or handover to your land owner or relocate to your new place, the existing cabinets, unwanted furniture and fixtures that in your house or office that required to be remove and dispose, we can help you.
Common dismantling and disposal work:
Dismantling and disposal built in cabinets, wardrobe, TV console, Kitchen cabinets to clear it for your new cabinet or built in wardrobe.
 Dismantling and disposal curtain, blinds & temporary fixture .  There will be  holes on the wall or ceiling that require to be patch or make good, add on service for the touch up work and painting work is available too.
Old furniture, roof gardens, breakdown fish pond that require to hack and removed.
Terminate, remove and disposal of existing bath tub.
Hack and remove existing drywall partition.
Dismantle and disposal of front desk counter top or built in cabinet.
Dismantle office system furniture
Junk , unwanted and heavy items require to be disposed
Etc.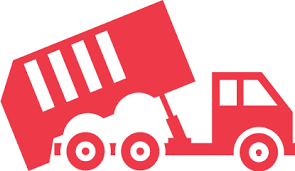 How is  it work
You can take photos of the items that require to be dismantle and disposed, send to us via email or what's app us.
Take note of is there any  services ( power points, water, gas pipe) that required to be terminated or relocated before the dismantling work.
Tell us your location whether is on lift landing area or required to be manually use staircase.
Do consider the interfacing detail when the items being removed, how to make good on the existing floor/wall or ceiling. Eg. Drywall partition is removed and the floor carpet will be missed out at the wall location.
Quotation can be quoted base on purely dismantling and disposal or including make good work with separate quote.
For the items that required to be dismantled and transport to new place and re-assemble, it will be subjected to case to case basic. In most cases for built it items, the dismantling work may not be able to re-assembly due to construction method is not in modular.
Send Your Inquiry Today !
Do find our others services that you may require :
Mover and Transport Services
Dismantling And Disposal Services