Wet Work Contractor
As a wet work contractor, we are focus on providing all construction related wet work such as cement screed, plastering, skim coating, brick wall, block wall and tiling work for home owner and commercial work.
Ranges of Wet Work
Whether you are intend to renovate your house, toilet, bedroom or perform any improvement work to your kitchen which is involved any related work as such, we are welcome all the related enquiry related to wet work scope of work.
Hacking and re-tiling your bathroom toilets or over lay with new wall and floor tiles.
Cement sand screed the living, bedrooms and finished with homogenous tiles or natural stone ( marbles or granite)
Replace your damage tiles at car porch by hack and install with new slate tiles, homogeneous tile or stone.
Install new feature wall tiles like decorative tile ( eg. craftstone )
Rectify the debonded tile, dislodged tiles,  bulging floor or wall tiles due to crack/ expansion etc.
New renovation for your shop houses, commercial building or  factory.
Reinstatement work for your retail shop/ factory/ F&B need tile replacement.
Erection of hollow block wall or CMU ( concrete Masonry unit) for building or rooms.
Etc.
We also work closely with major tiles suppliers which can provide to recommend the latest new supply of material in town. If you do have any special request on certain type of tiles, we can help to assist to source from overseas suppliers if needed but subject to availability and quantity.
Most common questions
1. Can we get the replacement of same types of tiles on the damaged wall/ floor?
We can, provided the existing supplier is remained keep the stock and you are aware of the material quote and local supplier source. For our existing customer, we will keep track on the selected  tiles code and source. Alternative, we may consider to change the closer type of tiles or create pattern on the existing finishes.
2. Can we localise the repair and replace the damaged tiles?
It is subjected to the extent and condition of the damages, in some cases, the damages are due to debonded floor screed, you may end up hacked off the entire floor as the cement based may not be well intact. It is hard to tell without opened the damaged tiles and check the cement screed/ plaster backing.
3.  Can I hack the wall to open up door opening or re-configure the room layout?
To create the wall opening to existing block wall is allowed provided the wall is non-structure reinforced wall ( RC) in most of cases. If there is necessary to create opening on existing RC wall, Professional Engineer will need to be involved to ensure the integrity of structure is not affected, and proposal necessary strengthening work if needed.
Should you need any clarification on the wet work related, you may send your enquiry to our email, attached floor plan, photos of the necessary wet work to be carried, our technical sales person will contact you as soonest.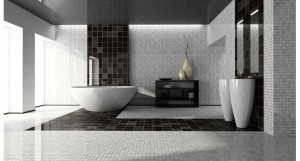 Why us ?
Our team are consists of different experience builders and workers ( tiler, block layer, brick layer, plasterer etc.). We believe in build it right and focus on detailing of the work to follow best work practices for all the necessary wet work. We keep track with latest wet work industrial standard and always adopt the latest material improvement standard to improve of quality of work.
Question and to request a Quote ?
Send your enquiry by dropping your question and needs on the fill up form, contact form with attached floor plan or photos to facilicate us on estimation and quotation.  Call or email to us.
Our recent Project :
Block wall construction to Electrical Substation, Jurong Island.
Retiling work to the toilets at Condominium, Ang Mo Kio
Floor Tiling replacement at HDB, 4 Room Flat, Tampines Central
Etc.